Release notes
Discover the latest Tack updates and enhancements to improve your time tracking experience.
Tack v1.27.9
October 2022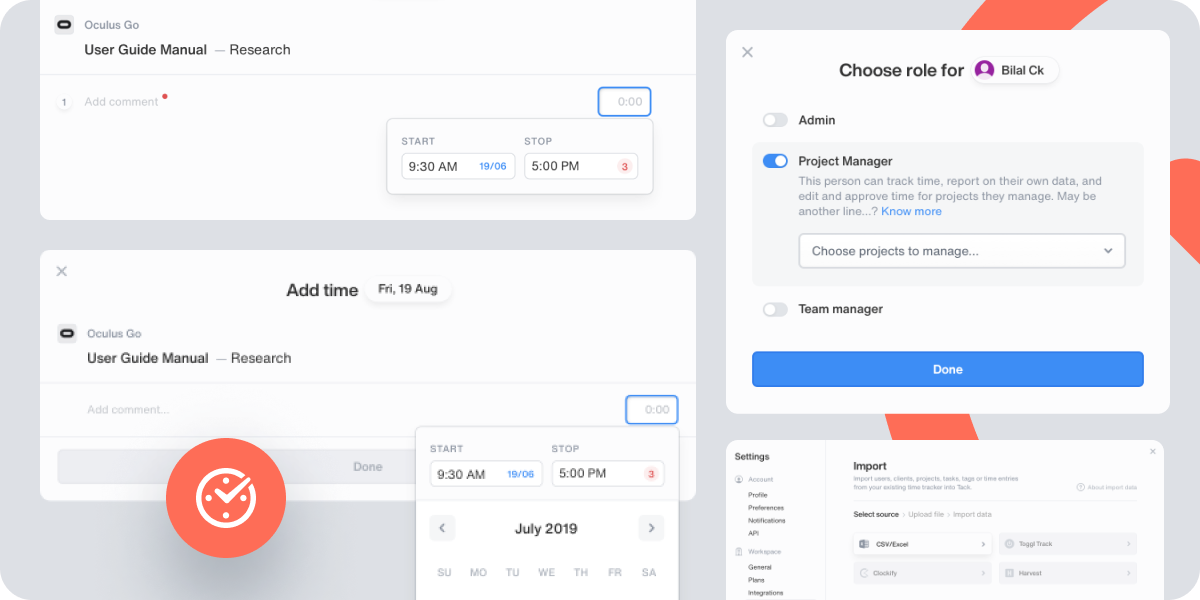 What's new
Time format
Start time and end time now text like input. (eg. 45 -> 4:05am, 945 -> 9:45)
In report filters, include all, active and archived option.
Project wise comment mandatory.
Bug fixes
Fixed Week: after filling the time entry , open the dialog , for comment. Time entry is not updated
Fixed Design fixes in Project manager section
Improvements
In Tracker weekly, Copy last week entries without time is stored locally.
Timer sync with tabs, browsers.
Performance improved in Time entry module.