Favorites
Set up your favorite time entries and quickly start them with one click on the tracker day view.

Creating Favorites
You can create favorites from tracker day view.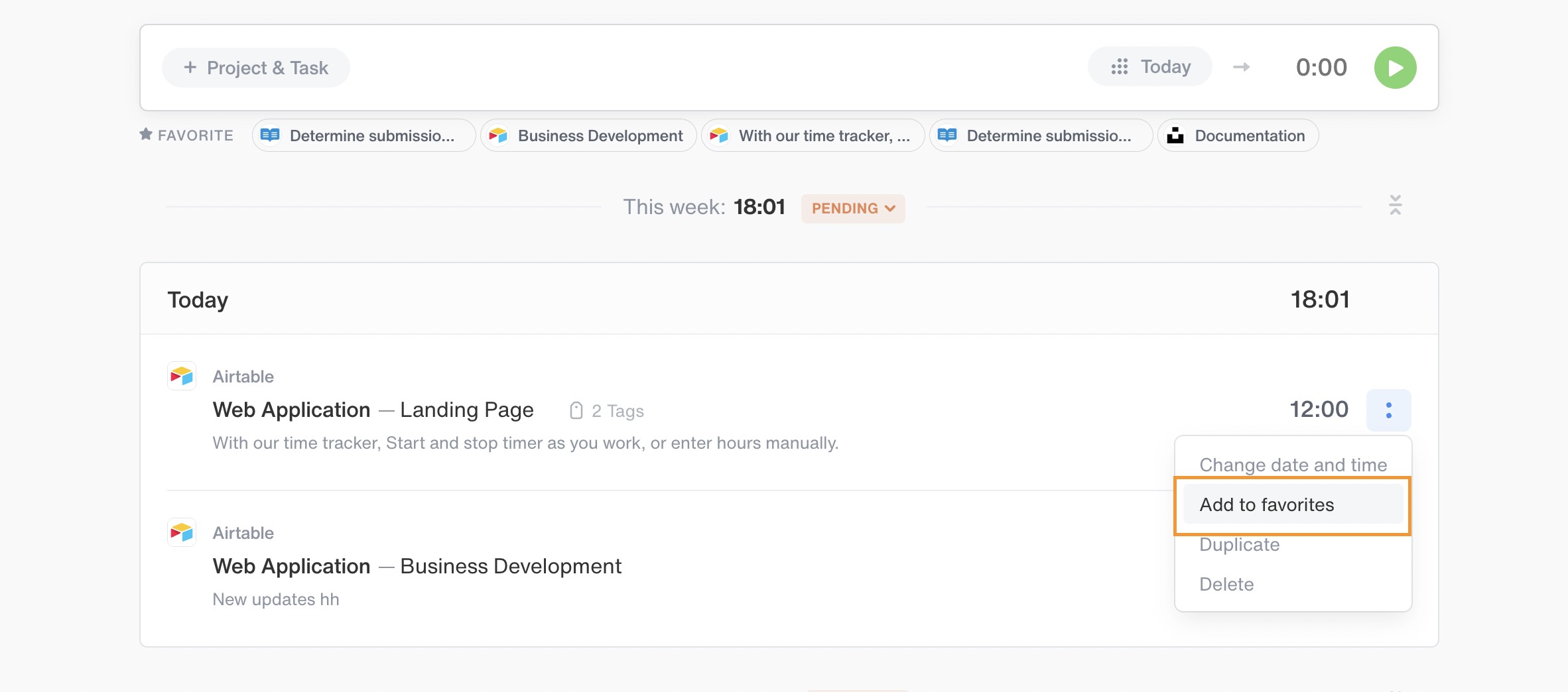 Using Favorites

If you have a project and task entered, we will show task name.
If you have project, task and comment entered, we will display the task name.
Deleting Favorites
To delete a favorite time entry, hover over it on the favorites bar and click Delete.

Notes:
To create a favorite from a time entry, it must have either a comment or a project.

You can add a maximum of 10 favorite time entries.

This feature is available only premium plan.