Creating templates and assigning them to projects
Know all about template creation & management
Navigating to Templates
Click on the Manage option on the left-hand side followed by Project from the sub-menu appearing on the next page. Within the projects list, you will find a Template option under the Projects word. Click on the Template option and you will be directed to the templates page with all the previously created templates, if there are any.
Creating a new template
Click on the " + New template " button a pop-up window will appear.

Fill in the template name and click on the colored icon and choose between the various colors and icons to distinguish your template.

Type the team member's names or email IDs to add them to the template. In the last blank space mentioned as Task, type all the task names that you want to add to the template. You can only add the tasks that have been previously created to the tasks list.

Once you have filled in all the details hit the 'Create Template' button your customized template will be created. All templates created will be displayed in the templates list.
Note: Every template on the list will have the number of tasks and team members that are part of the template.
Edit or Delete the template
By clicking on the ':' and a drop menu will be displayed wherein two options are given:
Edit template

You can edit the template name, choose another icon or color for the template.

Remove a team member by clicking on the 'x' mark next to the team member's name.

You can also add a new team member by typing their email ID or names in the blank space given.

Type any task name that you want to add to the template

Remove a task by clicking on the 'x' mark next to the task name.

Click on the 'Update' button once you have made your changes.

Delete template

Click on the delete option from the drop-down menu present in the ':' button and confirm the deletion of the template on the next pop-up window. You can click on the Cancel button if you do not want to proceed with deleting the template.
Usage of templates
While you create a new project a Project template option will be displayed on the pop-up window of the '+New Project' option. Choose your desired template and it will be assigned to the new project.


     





Setting projects as templates
On the project list click on the ':' icon and you will see the option 'Set as template', click the option and you will be directed to a pop-up window where you can name the following template and choose an icon and color. Click 'Create template' after your done.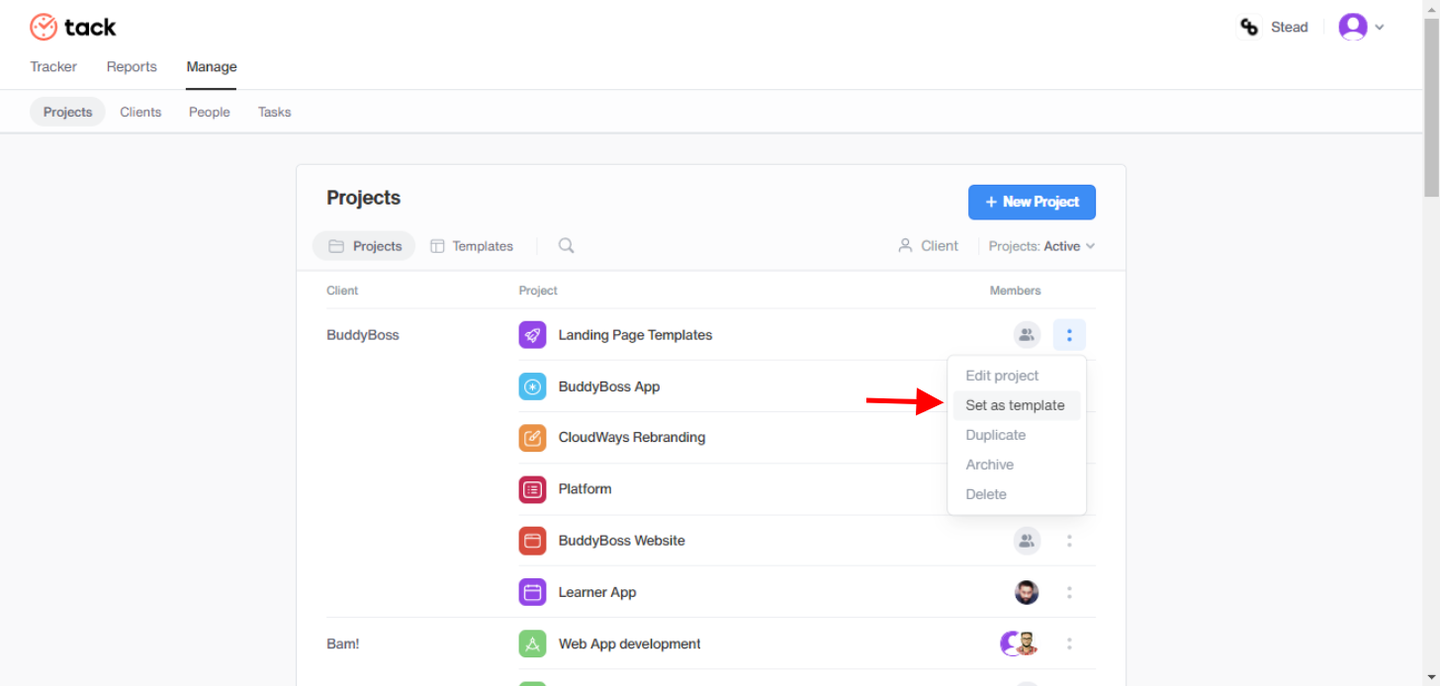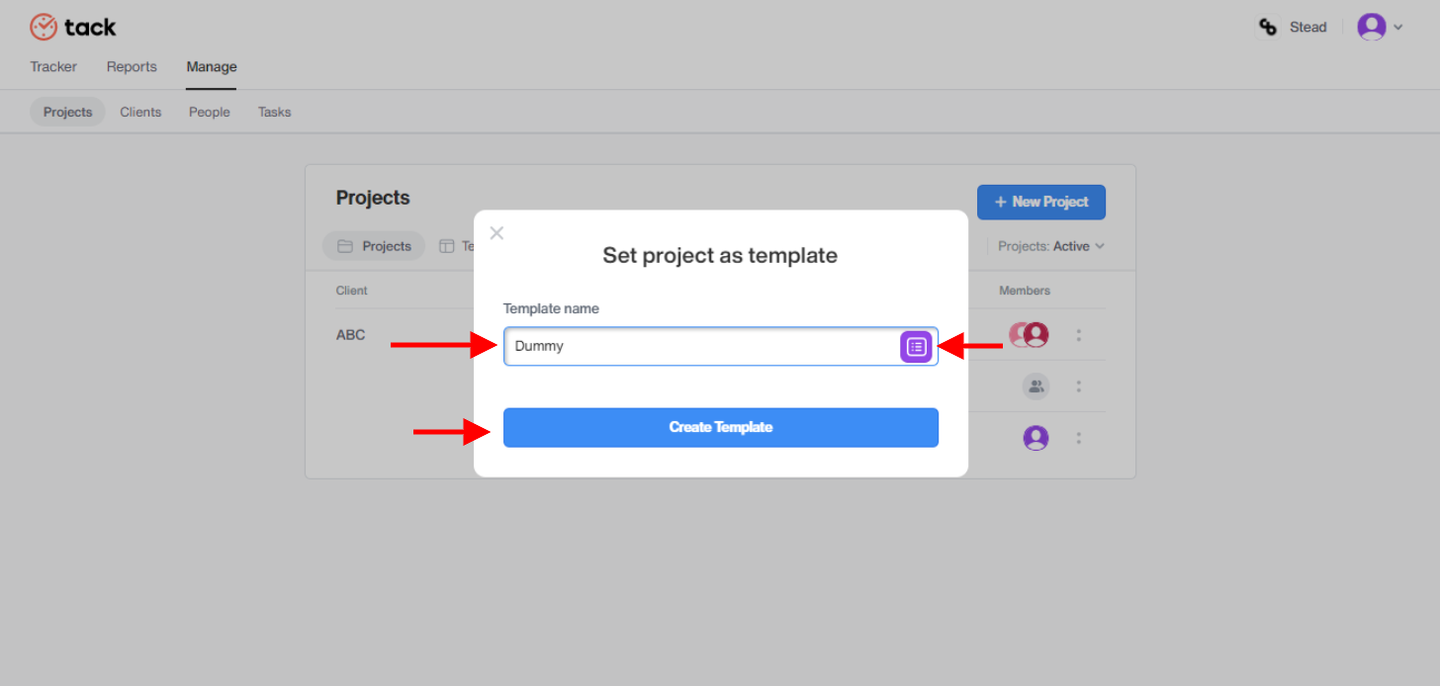 Note: The following template will be displayed on the template list which can be used for future projects.