Introduction to Tack
Tack is the all-new efficient and effortless time tracking app built to manage our team and projects on the go.
Tack's unlimited prominent features Unlimited time tracking
Unlimited time tracking
Unlimited Accounts/Workspaces
Unlimited Users
Unlimited Projects & Tasks
Unlimited Share Report
What is Tack is all about?
Time Tracking
Tack primarily focuses on making time tracking simple to use for all its users. Get the best out of time tracking by analyzing various reports to make your work more efficient.
We can track time on tack in two ways :
Timer mode

Actively track your working hours with a timer throughout the day. On the time tracker bar choose the project and task you want to start your work with and click the 'Play' button and track time on a real-time basis. Hit the 'Stop' button once you have completed the task.

Manual Mode

If you feel comfortable tracking your hours at the end of the day or particular task manually feed the number of hours you worked on, in the time tracker bar with the desired project and task worked on a particular day.
An additional feature of time tracking
Weekly timesheet

If you prefer adding time entries at the end of the week after completing all the tasks, feel free to choose the project & task on the weekly time tracker page and manually feed tracked hours in bulk effortlessly.
Reports
A report is a document that provides information. Get all the necessary insights at a glance with the help of a rich, yet clear time entry in a tree view.
There are few different forms of reports that will help you analyze your teams time tracking :
Summary reports provide short and clear information of your time tracked hours

Detailed reports provide all the client, project & tasks information as well team members tracked time that is editable.

Shared reports allow you to send a report to clients or people, download copies of reports and share detailed public report links. Image (summary report) image (detailed report) image(shared report)
Projects, Tasks & Clients
Get the most out of project, task, and client management.
The Project section allows you to manage bulk projects of clients, analyze project forecasts, review team member's performances, create handy templates for faster project creation, and many more exciting premium features.

The Task section allows you to create common tasks for all future projects and set tasks as billable or non-billable.

The Client section allows you to create multiple clients and feed all the necessary client information as well as view the projects assigned to them and all the detailed public reports shared with them.

Projects page

Tasks page

Clients page
People
The people section allows you to invite new team members to your workspace, set rate and cost for each team member. You can also view weekly summary reports, projects currently working on and assign projects as well.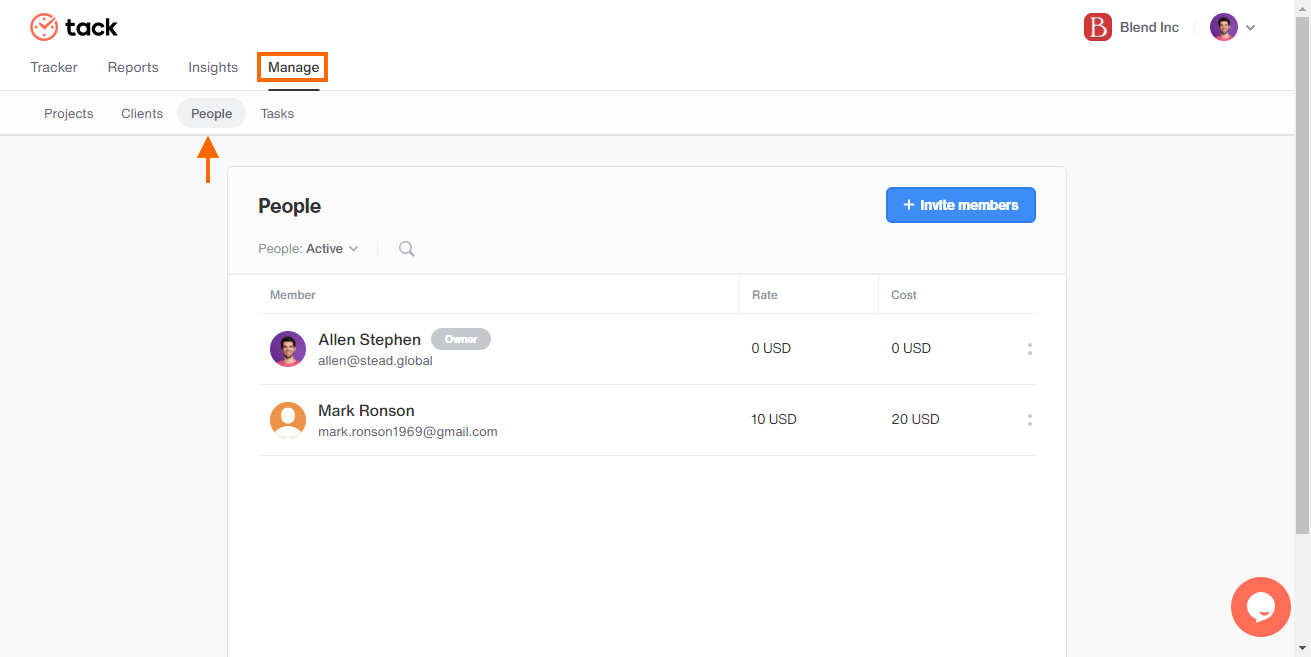 Integrations
Tack integrates with other web apps so you can track time from anywhere on the web with one click. Just install the browser extension, login, and a timer button will automatically appear inside 15+ other apps.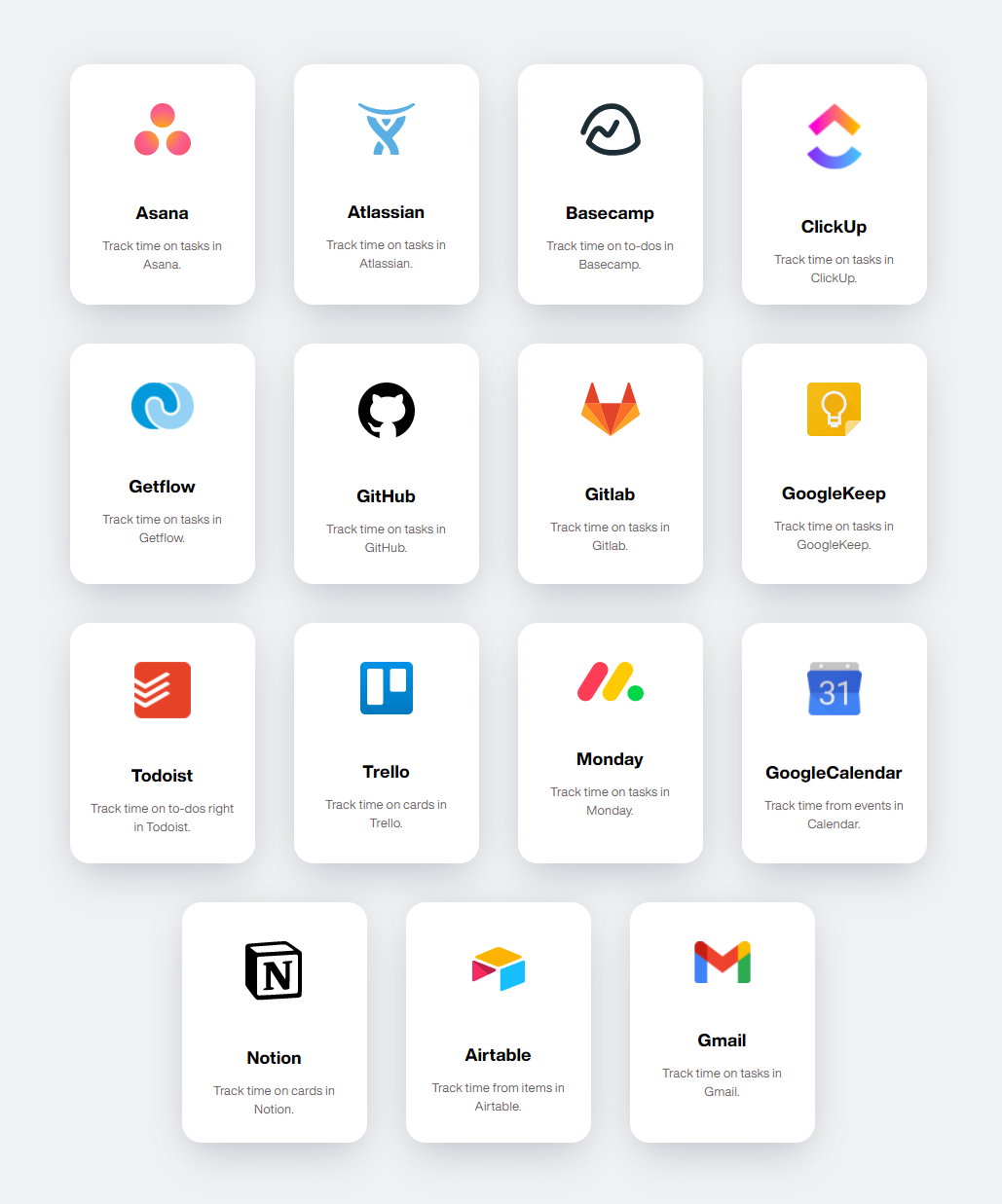 Additional exciting features
Get more out of Tack by upgrading to our standard or premium plans and experience cool features such as bulk edit reports, time rounding in reports, set time tracking remainders, project dashboard for better analysis, estimating project(in hrs), and many more.