All new time tracking.
Greater insight.
Efficient and effortless time tracking app built to manage your team and projects on the go. 100% free. No limits!
Timer & Manual Mode
Actively track your working hours with a timer throughout the day or manually feed the time.

Weekly Summary
Get a weekly summary to analyze the number of hours and billable data for each client, project, task, and team member.

Compact Timesheet
View your timesheet in compact manner to brush through all the tracked hours.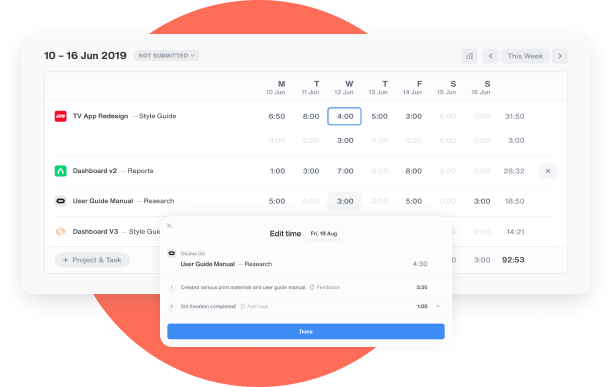 Weekly Timesheet
Get weekly summary to analyse the number of hours you worked for the entire week. Record hours in a weekly timesheet all at once.
Summary Report to review and export
A report is a document that presents information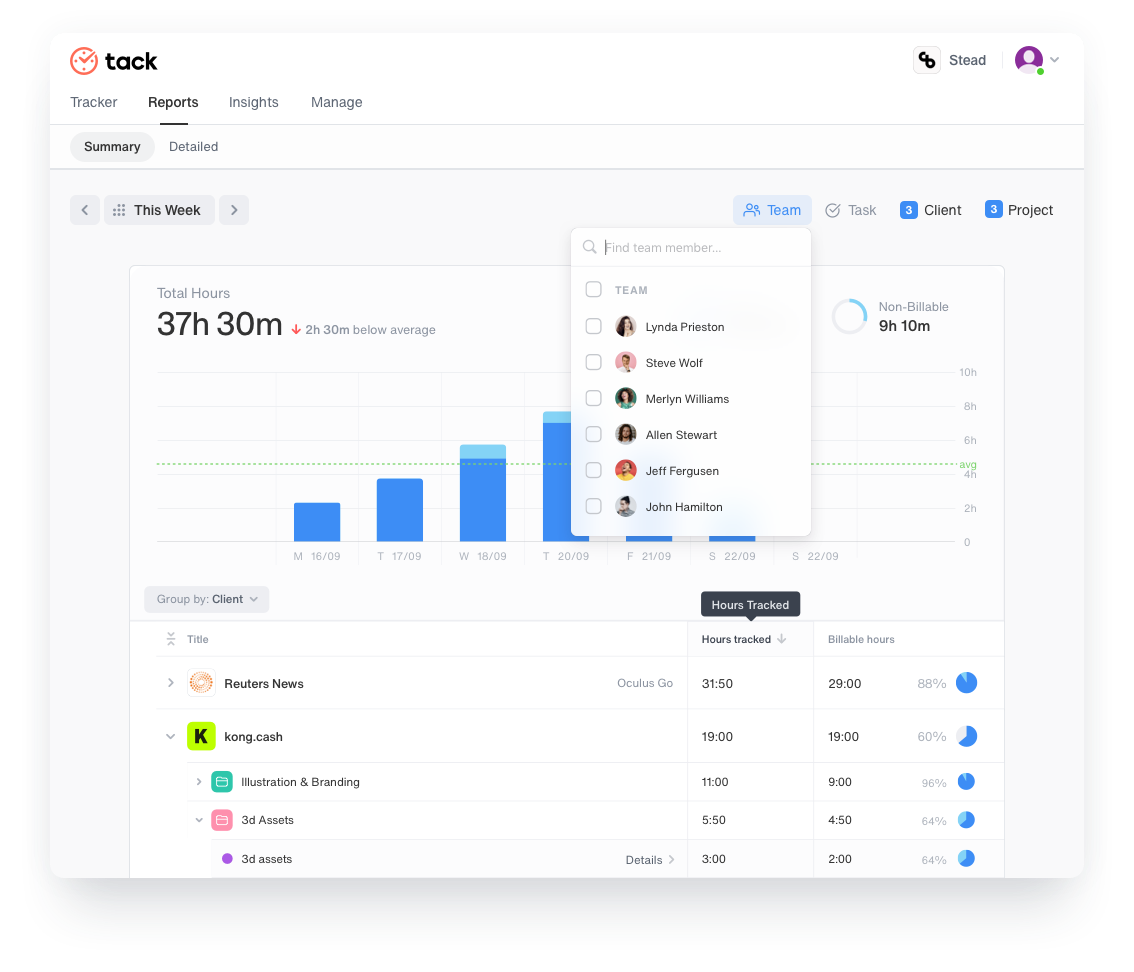 Share Report with others
Share report with others in one click to stay upto date.

Visual Time Breakdown
Get all the necessary insights at a glance with the help of rich, yet clear time entry in tree view.

Export PDF, CSV, & XLS
Export your report easily in PDF,CSV and XLS formats.
Share Report with Client
Share them with your clients to nurture a constant feedback loop, while making sure you get paid accurately. Your team can also access reports to see how their efforts add up, even edit time entries.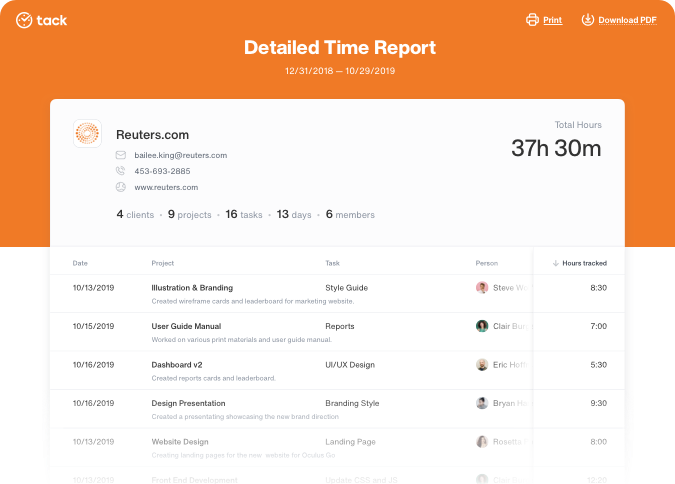 Budget, Cost & Revenue
Find where you are going over budget and track against targeted financial goals for Revenue, Budget and Profit in real-time.
Gain valuable insights, be more effective
Gain valuable insights on your projects, revenue, team performance and more in real time. This insight enables your organization to be more effective and helps to make right decisions at the right time.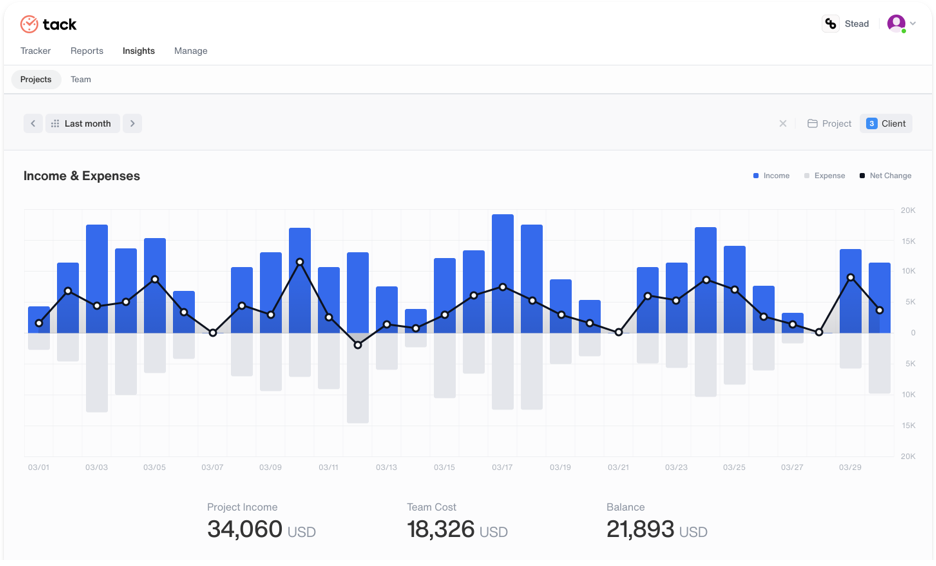 Profit & Labor Cost
Get useful metrics about Profit and Labour Costs for each project to find which projects are more profitable
Billable Rates
Set custom rates for a project member, task, project, team members or workspace to get accurate financial data.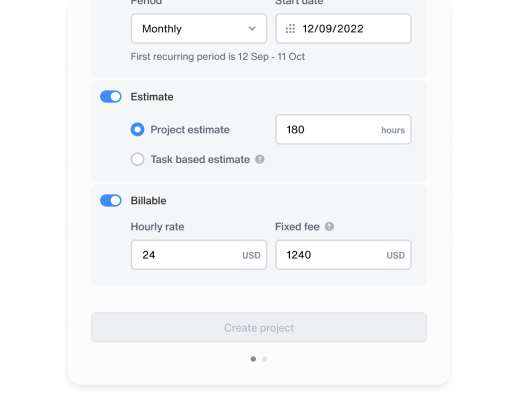 Project and Team Management
Hassle-free management of activities for a smooth workflow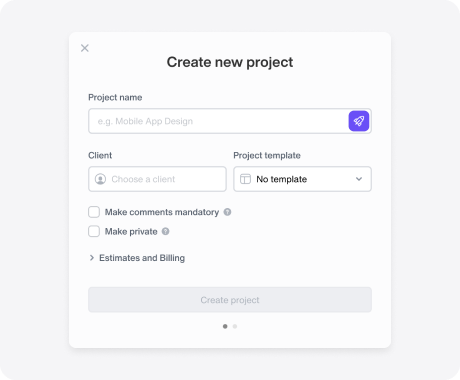 Customize Project
Create new project with various customizable options pertaining to colors and icons of your choice.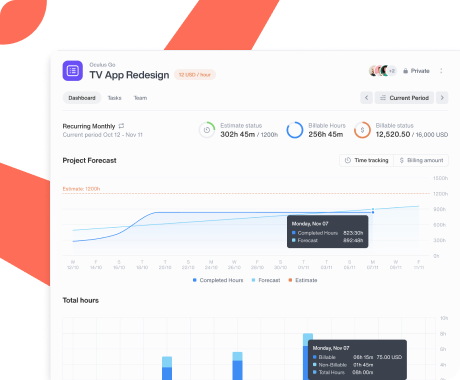 Project Details
Track time on projects, Detailed overview of tasks, tracked billable hours and keep an eye on progress and budget.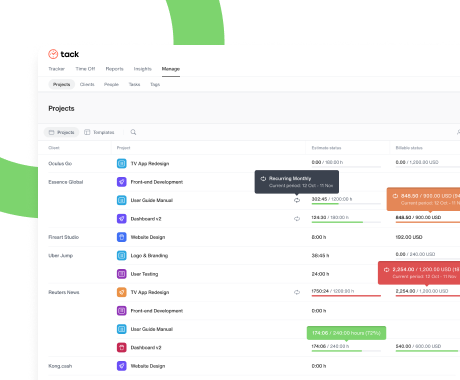 Project listing page
View all active projects you are working on and team members assigned to each project.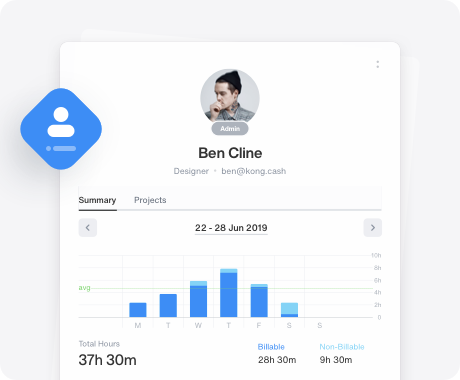 Member Profile
Get a summary of team profile with segregated total hours and the project he working on.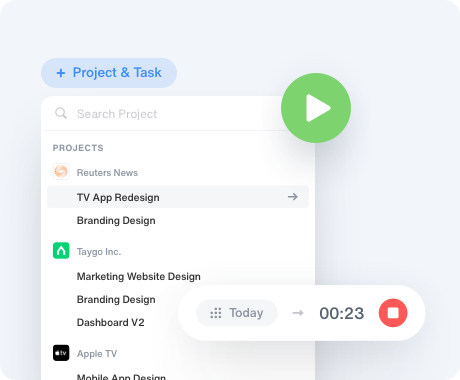 Required Fields
Take control of your team members time entries by enabling required fields.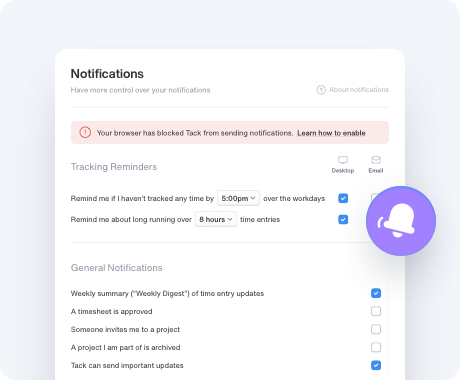 Automatic Reminders
Stay on track while you work with automatic reminders so you do not miss out on time entry.
Integrations
Connect to your favorite project, crm, accounting or payroll software to automatically sync accurate employee time tracking data and improve workflows and processes.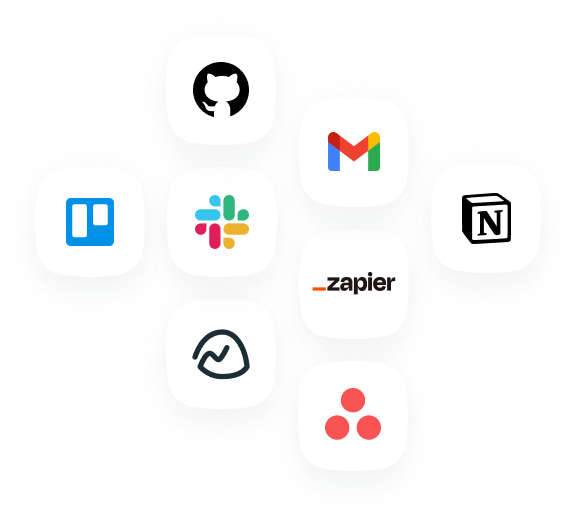 Device Support
Track time from anywhere.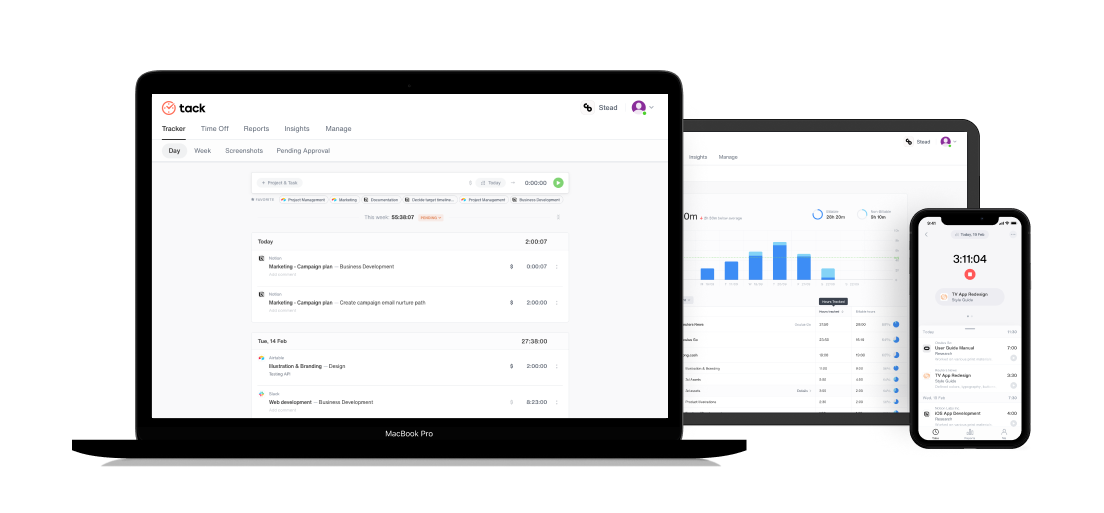 Our Clients
Over 1,000 companies around the globe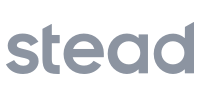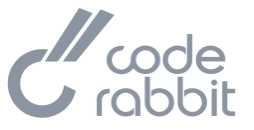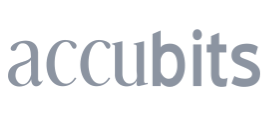 Get started.
All new time tracking and reporting tool. Greater insight.
Sign up for free